#PatFacts Vol. 1 - Signed
$

22.00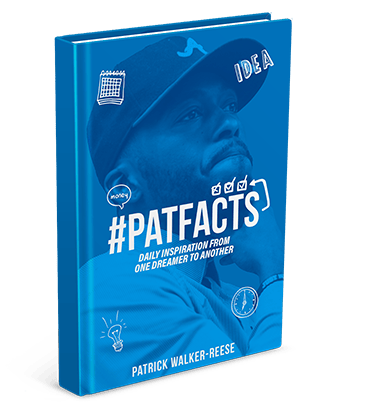 #Patfacts are daily inspirations, from one dreamer to another. In December of 2012, Patrick Walker-Reese quit his salaried position with a respected and award winning, non-profit organization and a month later founded Aspire, in January 2013.
Aspire is a motivational consulting firm that specializes in highly interactive motivational presentations and workshops. Now in its fourth year of operation Aspire has worked with varied reputable organizations and companies such as, Caterpillar Financial, Metro Nashville Public Schools. New York City Department of Youth and Community Development, YMCA, Fisk University Tennessee State University, and a host of professional athletes.
His journey from troubled youth to Dream Builder has been one of both trial and triumph. In his debut book, PWR opens up about the highs and lows of dream chasing through a series of quotes, or #PATFACTS, aimed to inspire dreamers from all walks of life. He seeks to motivate the reader to dream bigger and work harder than ever before, because dreams come true everyday.